Top 5 Asian YouTube Videos Of The Day - 9/22/2011
#5 LOS ANGELES - ISA FESTIVAL - Oct 1 by WongFuProductions
Views 89,024 | Posted 9/21/2011
I pitched this idea to
AngryAsianMan.com
and
8Asians.com
, but neither wanted to put something like this together. We probably do not have the clout and connections that Wong Fu and Far East Movement have anyway. CONGRATS to all the ISA organizers!!!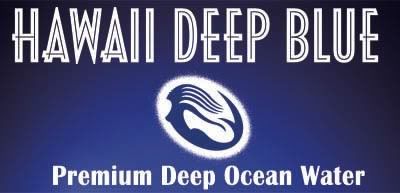 #4 Victor Kim interview with channelAPA.com by channelapa
Views 103 | Posted 9/22/2011
Victor Kim has to be the MOST TALENTED ASIAN on YouTube…
#3 "Price Tag" - YTF by victorvictorkim Views 158,064 | Posted 9/22/2011#2 FACEBOOK while you FACEBOOK!! by HappySlip Views 6,701  | Posted 9/22/2011
HappySlip needs to do more videos!!!
#1 Arden Cho "Love you like a love song" (Selena Gomez Cover) by ardenBcho Views 21,368 | Posted 9/22/2011
I'm not a huge Arden Cho fan… but this cover is pretty damn good… How can you not love Selena Gomez?!?!? Oh and David So (guitar player) is awesome!
Honorable Mentions
Epic Noodle Time! by pyrobooby Views 132,053 | Posted 9/21/2
011
[COLLAB] StillNotDavid ft. Cuti3ange1 - Stereo Hearts Remix (Gym Class Heroes) by StillNotDavid Views 5,503 | Posted 9/21/2011April Chase - "Time Won't Tell" (MYX-Rated Live) by MYXTVViews 66 | Posted 9/22/2011Storm Glove by Cam4YeahViews 1,002 | Posted 9/22/2011Mortal Kombat Kitana by dope2111Views 62,001 | Posted 9/22/2011
On The Rise
This is a new section I'm adding… just highlighting a new channel that I discovered and think is worth noting.
How to Make Delicious Bolognese Sauce by CookingForYouAndMeViews 10 | Posted 9/22/2011
Most Annoying Asian YouTube Video Of The Day
I know it's important to nurture and give a break to the courageous and talented Asians who are blazing the trail in this budding new media segment, but sometimes I just have to be real…
Boys Are Complicated by shimmycocopuffsssViews 23,535 | Posted 9/22/2011
Sorry Shimmy… your hair annoys me and I don't find you particularly funny either…